Learning for Life Student Leadership and Community Service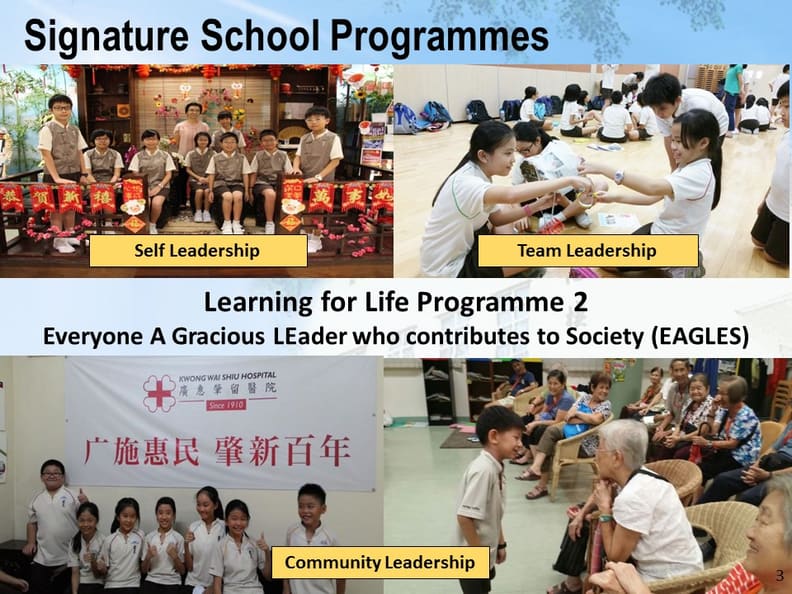 The theme of our school's Learning for Life Programme (Student Leadership and Community Service) is "Everyone A Gracious LEader who contributes to Society (EAGLES)". We believe strongly that every pupil can be a leader in their own right. The EAGLES programme was initiated as a structured leadership and community service programme to develop in every child a heart to lead and serve others.
Under this programme, pupils undergo leadership training for the different appointments, as well as level-wide leadership workshops and projects that enable pupils to demonstrate and deepen their understanding of the leadership lessons that they have learnt. Through all these, they learn how to be active contributors and concerned citizens in their contribution to others and the society.